You go to work in the morning and you wait ages for the garage door to open. You come back home in the evening and it doesn't close like it should. No one is ever fully protected from problems. The important thing is to get the right fix on time.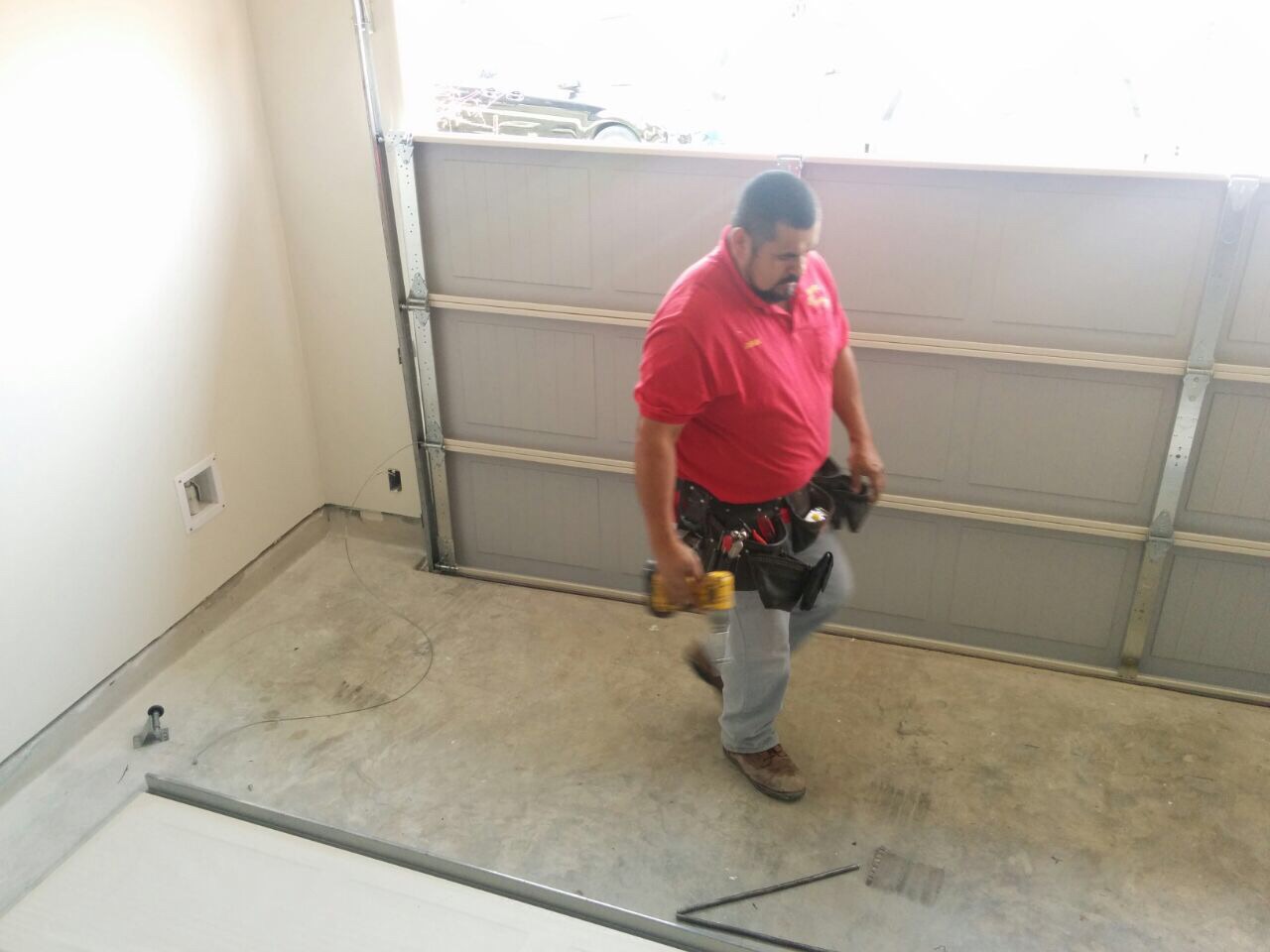 Torsion Spring Adjustment
When there is too little or too much tension in the spring, it has to be adjusted with winding or unwinding. Sometimes, it is obvious that there is a problem. The door is hard to open or to close and the opener is straining. In other cases, there is a need for running a test to check the spring's condition. It starts with disconnecting the opener. Then it is all about lifting the door until it is half open and letting go. If it goes down or up rapidly, then the spring needs to be adjusted.
Track Repair
The most common issue affecting tracks is misalignment. Adjustment is accompanied by tightening of the bracket bolts. If there are damaged or missing bolts, they should be replaced right away. Bent track is a more serious issue. The bent section has to be straightened right away to prevent breaking. If the bending cannot be fixed, replacement is the only solution left.
Fixing Opener Issues
If the door keeps hitting the floor and reverses or if it stays slightly above the floor, the travel limits have to be reset. When the door cannot close and keeps going up, the safety sensors require cleaning and adjustment or replacement. If the motor works, but makes a grinding sound and doesn't lift the door, most likely the moving gear is broken. It has to be replaced right away. If the motor runs smoothly, but the door is stuck in place, the trolley might be broken. It has to be checked and changed.
Broken Cable Replacement
It is easy to tell when a cable is broken. The door usually hangs on one side. You can see the top part of the cable hanging. Do not use the door until the snapped component is replaced. The new cable should have the same thickness and length as the old one.
For dealing with these and any other issues, use our garage door repair services. We fix all types of springs, openers and panels using the best tools and spare parts. Count on us, at Garage Door Repair in Palm Harbor, to provide fast emergency assistance when necessary.
Call us to use our services and learn more about them on our website.